About the Guest Curator
---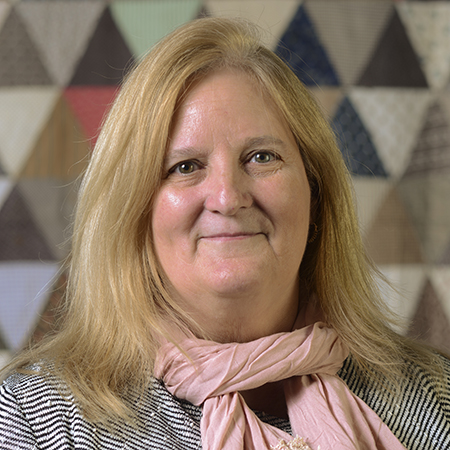 Linda Pumphrey is the guest curator for Inside the Wrapper: The True Tales of the Mountain Mist Quilt Patterns. As a quilter, she feeds her passion with a career spanning more than 25 years in the quilting industry. Recently back with the brand that started her career, she is Senior Account Executive for Fibrix, makers of Mountain Mist batting.
In addition to being an active member of the quilt industry and nonprofit sector, Pumphrey is an award-winning quilter. Her love of quilting grew from her mother and her grandmothers, a legacy that spans five generations of quilters. The Pumphrey Family Gallery, located on the first floor, is a testament of her family's love of quilting.
Linda Pumphrey has served as a member of the International Quilt Study Center & Museum International Advisory Board since 2010. She is the Acquisitions Committee Coordinator for the IQSCM.