Quilt of the Month
---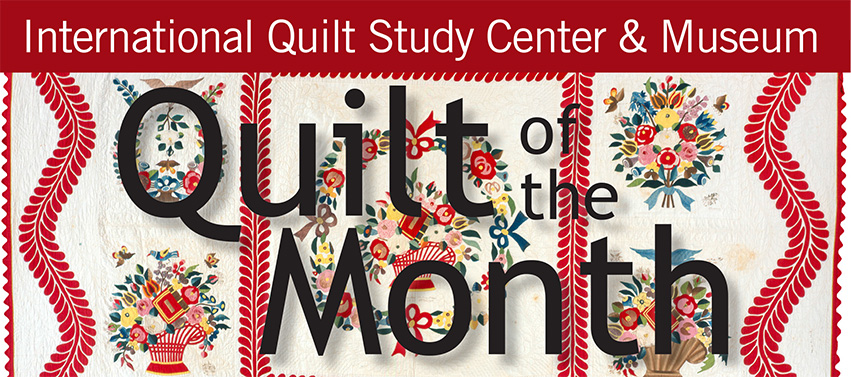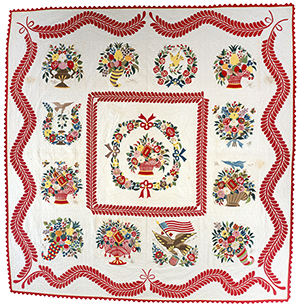 Baltimore Album Quilt
Maker unknown
Made in Baltimore, Maryland
Dated 1850
IQSCM 1997.007.0319
From the Ardis and Robert James Collection
The surviving examples of a unique genre of American quilts made in the Baltimore, maryland, area in the period 1845-1855, contain tantalizing hints of common links. The most obvious link between these intricate applique quilts, called "Baltimore Albums," can be seen in the appliqued floral baskets, urns, cornucopias and wreaths
Many Baltimore Album quilts were created to commemorate special events, such as weddings or childbirth. Research has not yet revealed this quilt's purpose.
For more information about this quilt, view it in Quilts in Common: Quilting Around the Globe and Across the Centuries.
View a high resolution image on the Google Art Project.
Read more about the quilt on The American Story.
Archive
2008

2007

2006

2005

2004

2003