About Our Collection
---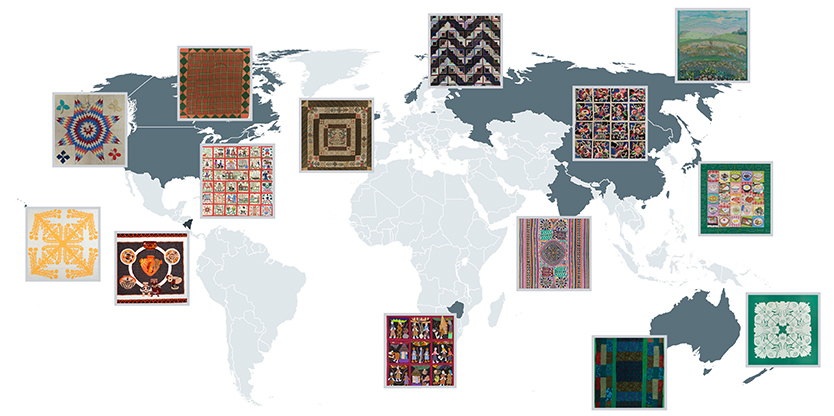 The International Quilt Study Center & Museum is home to the world's largest collection of publicly owned quilts—and one of the most comprehensive. Our collection now includes more than 5,000 quilts and quilt-related objects representing 50 countries and four centuries of quiltmaking. 
Expanding Our Focus
The museum has expanded its international collection in recent years. Telling the global story of quilts is an important part of our mission. We are building a collection which reflects quilt making traditions from around the world.
Highlights of the Collection
The International Quilt Study Center & Museum's ever-growing collection of quilts, patchwork and related materials spans generations and the world. Here are some of the special pieces in our collection.
The museum acquires quilts through donations and a private acquisitions fund. Potential new pieces are reviewed by the museum's acquisitions committee, which includes museum curators and experts in historical, international and artistic quilts.