Greeting and Registration
---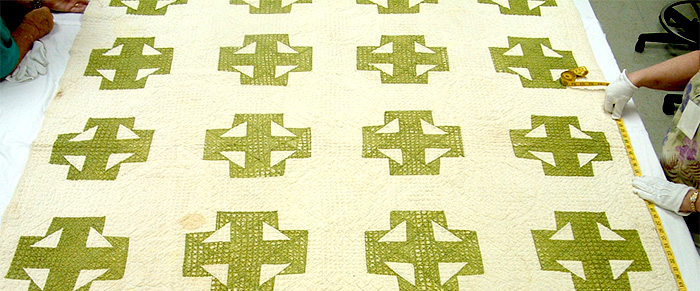 Greet each person who arrives at the sign-in table. Have the table separate from the space where quilts will be examined to provide more room. While at the sign-in table, have attendees complete a contact information form and self-address a mailing envelope. These will be used later in the process.
If you plan to archive the gathered information, have the attendee complete a photo release form. We use a standard University of Nebraska-Lincoln form. For convenience, we have the photo release on the opposite side of our registration form.
Remember, this release must be signed for you to use the photos in your archive.
Once this is complete, the attendee is ready for documentation. Encourage him or her to observe the other documentations in process.
---