Third Annual NaNoWriMo Write at the Museum
Saturday, November 4, 2017 10:00 am - 4:00 pm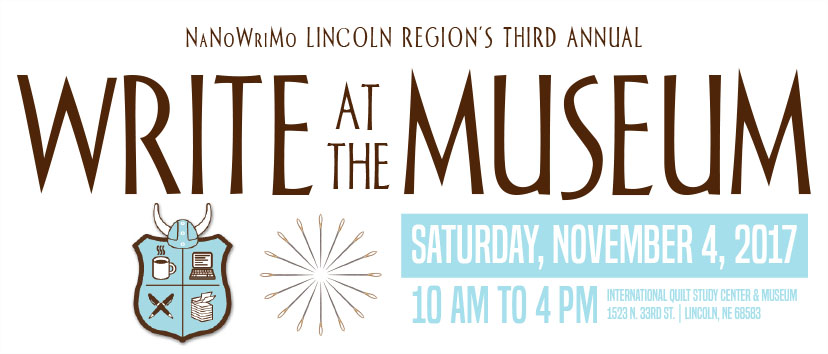 Description:
To celebrate National Novel Writing Month, the Lincoln region is partnering with the International Quilt Study Center & Museum for the Third Annual Write at the Museum. Local authors will meet from 10 a.m. to 2 p.m. to work toward their goals of writing 50,000 words in November. Guests are welcome to join, but please reserve your free ticket for admission.

The museum will generously offer FREE admission to NaNoWriMo participants on this day. Guests are welcome to join. Reserve your ticket for admission at https://www.eventbrite.com/e/third-annual-write-at-the-museum-tickets-35539253865.

Authors are welcome to bring food or drink to enjoy during the write-in (but please do not take them in the galleries).