My Doll and I Explore Quilt Patterns with Kit
Saturday, September 24, 2016 1:30 pm - 3:30 pm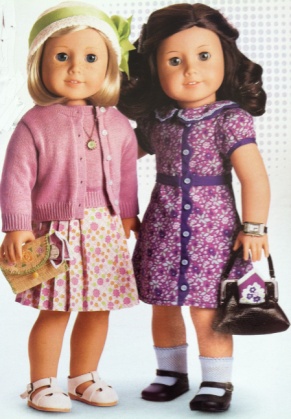 Description:
Inspired by the museum's exhibition, "Insider the Wrapper: The True Tales of the Mountain Mist Quilt Patterns," students will learn about the Great Depression, giving and resourcefulness.

Using American Girl dolls Kit and Ruthie, students will stitch a reporters bag--like Kit's--to hold a notebook, pencil and newspaper. They will also make bookmarks featuring quilt designs from the 1930s. Activities, games and snacks from the period will also be included. Children are encouraged to bring their favorite doll.

Cost: $15 general admission or $12 for members plus $7 materials fee. Call 402-472-6549 to reserve your spot.