Friday, September 19, 2014 12:00 pm - 1:00 pm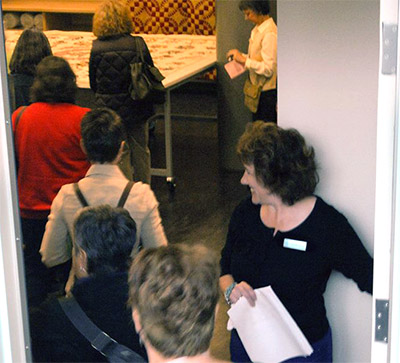 Description:
Have you ever wondered what it would be like to take a closer look at the home of the world's largest collection of publicly owned quilts? Join us for a Behind the Scenes Tour, including a look at our work room and collection storage area. Come early for a complimentary docent-led tour of our galleries at 11 a.m.

Cost is $30 per person. Call 402-472-6549 to reserve your spot.