Become a Sponsor
---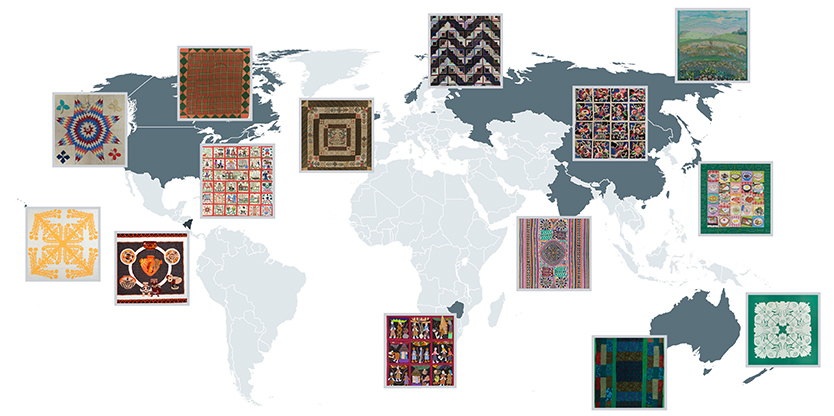 A Partnership That Uncovers The World
As a valued sponsor of the International Quilt Study Center & Museum's world-class exhibitions and programs, your business will receive maximum benefits and publicity while supporting quality cultural experiences and preserving global traditions.

World Class Exhibitions
Diverse curated exhibitions draw from historic, international, contemporary and studio collections worldwide. Our exhibitions draw more than 14,000 visitors annually from around the country and as far away as Australia, Asia and Europe.
Artists Visits and Gallery Tours
We offer opportunities for the pubic to meet featured artists, quilters and collectors while touring the museum's world-class exhibitions, attending lectures or participating in workshops.
Behind-the-Scenes Tours
Accompany a curator on a tour behind the scenes to view some of the museum's most famed pieces in the climate-controlled collections storage.
Mobile Museum
Trained experts expand community outreach by delivering art and quilt experiences to area schools and other community settings.
Traveling Exhibitions
Exhibitions from our permanent and experience collections travel throughout the United States and internationally, including recent exhibits to Australia, China, France, Italy and Japan.
Educational Outreach
Tuesday Talks, First Fridays and workshops provide educational, hands-on learning, classes and experiences to all ages and levels.
---
For information about sponsorship opportunities please contact:
Leslie Levy, Ardis & Robert James Executive Director
Phone: 402-472-6342
Email: llevy2@unl.edu