Traveling Exhibitions
---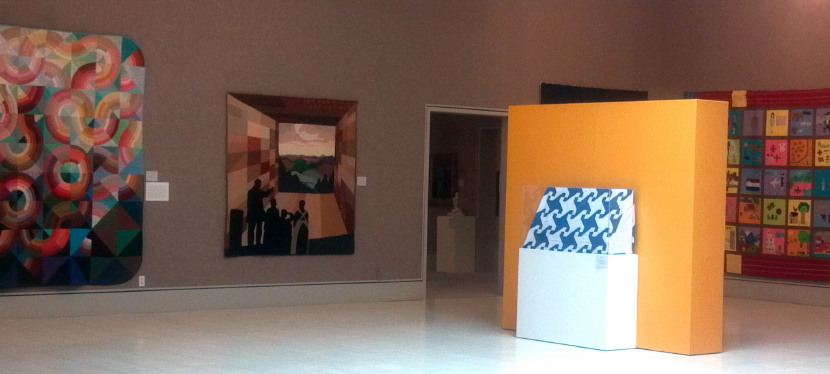 Quilts from the International Quilt Study Center & Museum collection on diplay at the Museum of Nebraska Art in Kearney, Neb.
---
Exhibitions from the collection have been featured at many museums and galleries, including the American Folk Art Museum in New York; the Textile Museum in Washington, D.C.; the Pasadena Museum of History; the Women's Museum in Dallas; The People's Place Museum in Intercourse, Pa.; the Craft and Folk Art Museum in Los Angeles; the Rocky Mountain Quilt Museum in Golden, Colo.; the Chicago Cultural Center; the Museum of Our National Heritage in Lexington, Mass.; the National Civil Rights Museum in Memphis; Sookmyung Women's University and Chojun Textile Art Museum in Seoul, South Korea and others.
---
Current & Upcoming Traveling Exhibits
---
For more information about available traveling exhibitions, contact Jonathan Gregory, assistant curator of exhibitions, by email or phone at 402-472-6291.