Indigo Gives America the Blues, Timeline
---
Glucose Process: Late-1800s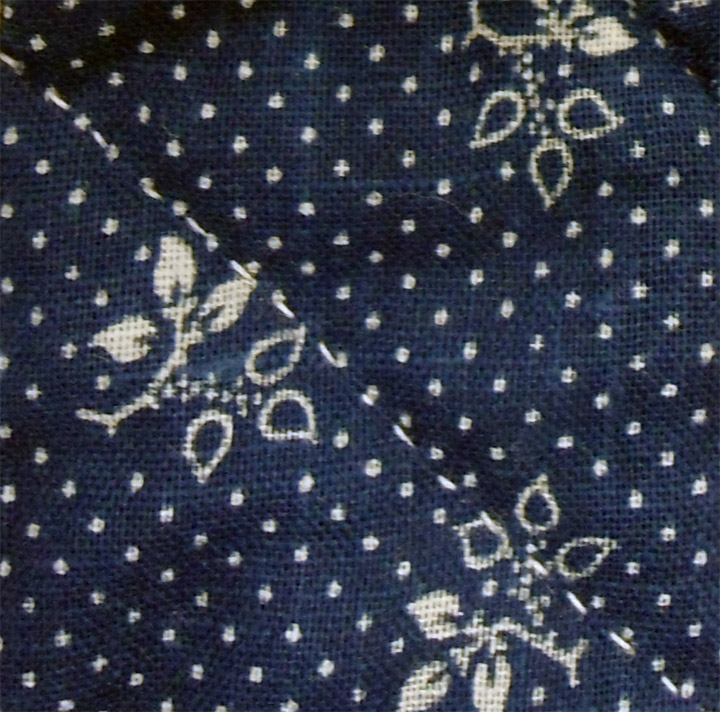 Technological breakthrough:
Direct printing of indigo (the "glucose process") that gave darker shades of blue than China Blue, the earlier method of directly printing indigo
What to look for:
Dark blue ground with crisp designs.
Caution: it is virtually impossible to distinguish between glucose process prints and resist or discharge prints.
Successful direct printing of a dark blue indigo finally was achieved with what was called the "glucose process." The new method could produce inexpensive dark indigo prints that the China Blue method could not achieve.