Log Cabin
---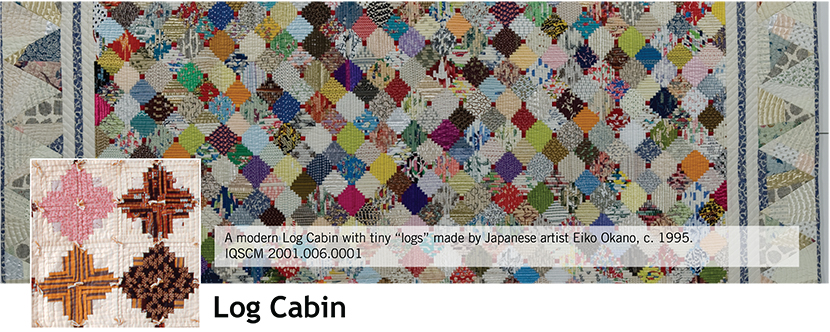 Maker unknown
Circa 1890-1910
Probably made in New England
Ardis & Robert James Collection
IQSCM 1997.007.0114
---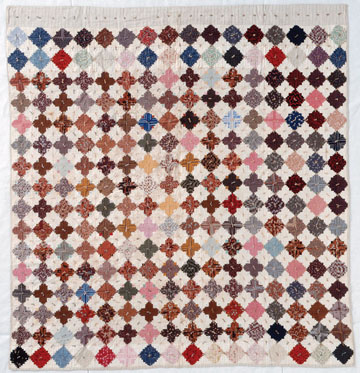 Marin Hanson, curator of exhibitions ★
Quilts of the "Modern Age" (roughly 1870-1940), often feature abundant piecing, with Log Cabin being among the era's most popular patchwork patterns. Fabric was cheaper than ever before, so some quiltmakers used as many cotton prints as possible; they also attempted to make their individual pieces as small as possible (about 1/4" wide in this quilt!).
---
Jonathan Gregory
This quilt validates my obsessive tendencies. :-)
---
Dean Young
You have to be impressed with the detailing of this quilt using such a vast array of colors and fabric designs!
---
Mary Ourecky
I love the pastel colors popping in and out of the mostly dark log cabin blocks. She used what she had, but it is such a happy overall look.
---
International Quilt Study Center & Museum
Learn more about log cabin quilts in the online exhibition, "Design Dynamics of Log Cabin Quilts."