Reflections of the Exotic East | Middle East & North Africa
---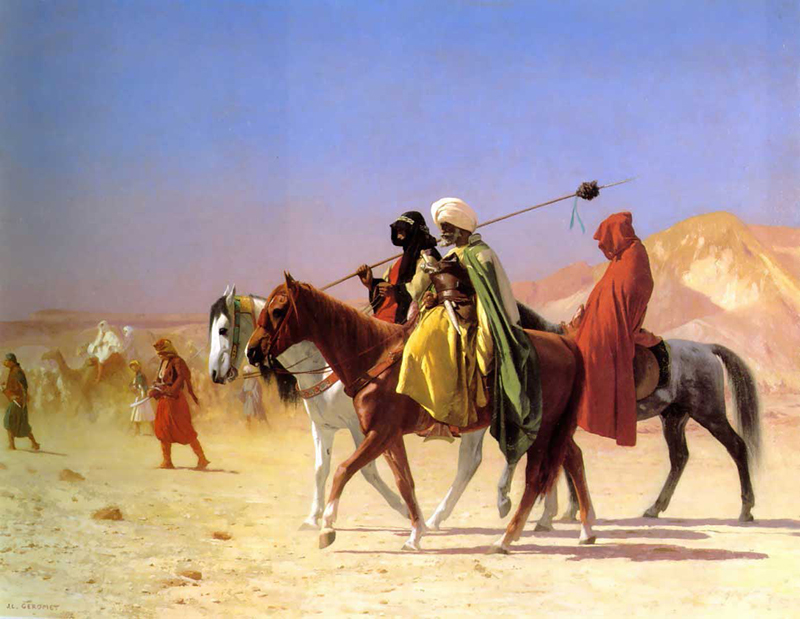 Interest in Middle Eastern and North African life increased in Europe and America throughout the nineteenth century, beginning with Napoleon's Egyptian campaigns at the beginning of the century and reaching its height at mid-century with the many painters such as Delacroix, Ingres, and Gerome (above) who turned to this part of the world for their subject matter.  These artists' depictions, however, often reflected a superficial or stereotyped understanding of Middle Eastern and North African life.
During the last half of the nineteenth century, Middle Eastern influence on quilts became more prominent than either Indian or Chinese. Women's magazines of the period frequently referred to hexagonal pieced quilt patterns as "mosaic" designs and encouraged readers to display them in rooms decorated in the fashionable Turkish style
Click on the images below to see a larger view of and more information on the quilts included in this exhibition.