A Rare Occurrence
---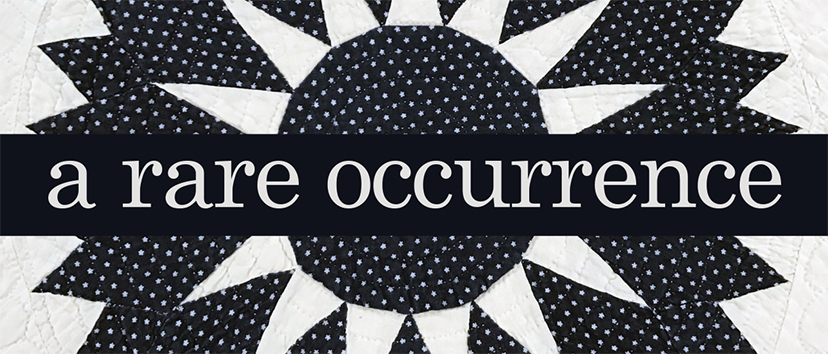 On August 21, Lincoln will experience its first total eclipse in recorded history. While solar eclipses occur about once every 18 months, they are typically only seen in a specific area once every 375 years. To celebrate this moment, the International Quilt Study Center & Museum will open a special pop-up exhibition of quilts August 18-20 in the Dillow Conservation Workroom.
The nine quilts on display consist of traditional American, studio art and international pieces. This will include an indigo Rising Sun pattern made circa 1840-1860 in Ohio and two dated historical pieces—Stars and Comet and Rainbow Quilt—both made in 1892 in Pennsylvania. There will also be a Godhari from Maharashtra, India, and art quilts by Jean Ray Laury, Olga Prins Lukowski and Terrie Hancock Mangat.
Curated by Jamie Swartz and Sarah Forrest Walcott
---
Click on the images below to view the quilts and read the accompanying labels.
---
This special exhibit will be available for viewing free with admission from 10 a.m.-4 p.m. August 18-19 and 1-4 p.m. August 20. To learn more about other local events celebrating the eclipse, read this article from the Lincoln Journal Star.