About the Artist
---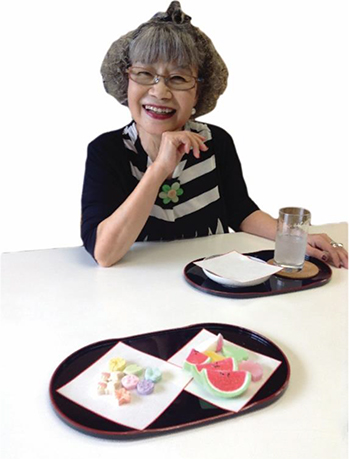 Eiko Okano has been a leading quilt artist in Japan since the 1980s. After learning patchwork from preeminent quiltmaker Chuck Nohara, she founded the quilt school, "Basket," where she currently teaches regularly.
In 1988, she received the Grand Prix Award from the magazine Watashi no Heya in their 100th Issue Special. In 1994, she was selected for the "20 Japanese Quilts" feature in the Asahi Newspaper. And in 1999, she was featured in a 30-minute NHK program, "Oshyare Kobo."
Since 1999, Okano-san has exhibited every year at the prestigious Tokyo International Great Quilt Festival and has shown her quilts across Japan as well as internationally. This is her first solo exhibition at the International Quilt Study Center & Museum.