This symposium will focus on the various contexts inhabited by quilts and how those contexts shape and alter quilts' meanings. The keynote speakers will address quilts, domestic interiors and dress in a variety of contexts:
Domestic interiors, decorative, furnishings and architectural contexts

Relationships between quilts and fashion/style that situate them within shared material contexts

Appearance in photos, print, advertising that show real or imagined contexts made possible by technology

About the Speakers
Lynne Bassett: "Intertwined Threads: Quilts & Costume"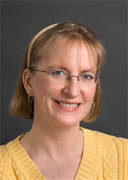 Lynne Zacek Bassett is an independent scholar specializing in New England's historic costume and textiles. From 1995-2000 she was the curator of textiles and fine arts at Old Sturbridge Village in Sturbridge, MA. Since going independent, Lynne has undertaken a number of large projects. Her exhibition and catalogue at the Mark Twain House & Museum in Hartford, Connecticut, Modesty Died When Clothes Were Born: Costume in the Life and Literature of Mark Twain won the Costume Society of America's Richard Martin Award for Excellence in 2005. Since 2007, Lynne has been the guest curator of textiles and costumes for the Wadsworth Atheneum Museum of Art in Hartford where she has been responsible for six exhibitions. In addition to her exhibition publications, Lynne has written for The Magazine Antiques, The Dublin Seminar for New England Folklife, White House History, and PieceWork magazine. Her most recent publication, Massachusetts Quilts: Our Common Wealth, for which she was editor and primary author, was published by the University Press of New England in 2009. Forthcoming is Homefront & Battlefield: Civil War Quilts in Context, co-authored by Lynne and Madelyn Shaw, published by the American Textile History Museum of Lowell, Massachusetts. Lynne's lectures for institutions including the Boston Museum of Fine Arts, Colonial Williamsburg, the American Folk Art Museum, the H. F. DuPont Winterthur Museum, and Historic Deerfield have covered a range of topics in the field of early costume, needlework, quilts and other bed covers.
Linda Eaton: "Domesticating Quilts: Furnishings, Formalism and Folk Art"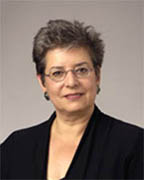 Linda Eaton is the John L. & Marjorie P. McGraw Director of Collections and Senior Curator of Textiles at Winterthur Museum and teaches in the Winterthur Program in Early American Culture and the Winterthur/University of Delaware Program in Art Conservation. After graduate work at the Textile Conservation Center and the Courtauld Institute of Art, she worked as a textile conservator in Scotland before coming to Winterthur. She has curated a number of exhibitions including Deceit, Deception & Discovery, This Work in Hand: Philadelphia Needlework from the 18th Century, Needles & Haystacks: Pastoral Imagery in American Needlework, and has co-curated Who's Your Daddy? Families in Early American Needlework and Betsy Ross: The Life Behind the Legend. Her book, Quilts in a Material World: Selections from the Winterthur Collection, was published in 2007. She is currently working on a revised edition of Florence Montgomery's book Printed Textiles.
Joan Severa: "A New Look at Old Photographs"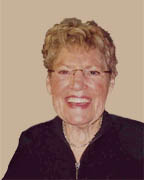 Joan Severa is retired from her position as curator of costume at the State Historical Society of Wisconsin. Her book Dressed for the Photographer: Ordinary Americans and Fashion, 1840–1900 (Kent State University Press, 1995) received the prestigious Davenport Award from the Costume Society of America and several other respected awards. My Likeness Taken: Daguerreian Portraits in America (Kent State University Press, 2005), her latest book contains many never before published images, and provides an invaluable resource for curators, theater designers, social historians and collectors.
In her talk "A New Look at Old Photographs," Joan Severa gives a visual analysis of the dress of middle-class Americans from the mid-to-late 19th century. Using images and writings, she shows how even economically disadvantaged Americans could wear styles within a year or so of current fashion. Through dress, average individuals could step beyond class divisions and venture into the world of the elite and privileged. Beginning in 1840, with the advent of the daguerreotype, that moment could be captured for a lifetime. This desire for fashion equality demonstrates that the possession of culture was more important than wealth or position in the community.
Also presenting:
Janet Finley, author of Quilts in Everyday Life, 1855-1955: A 100-Year Photographic History, who combined her life-long fascination with photography and quilts into a collection of 1,000 historic photographic images with quilts. She is guest exhibition curator for 'Posing with Patchwork: Quilts in Photographs, 1855-1955.'